IMPORTANT STATEMENT FROM THE NORTH POLE
Keeping our vision at the forefront and after discussion with the Leduc & District Food Bank, to avoid duplication of services, Leduc Santa's Helpers Society will eliminate the food portion of our hampers beginning with the 2022 Christmas season. The Leduc & District Food Bank will continue to look after the food specific needs of Leduc families.
Leduc Santa's Helpers will continue to help Santa and his elves with the gift hampers to eligible Leduc Families at Christmas. 
When asked about this decision at the North pole this summer, Santa (in his candy cane board shorts) expressed that "our team of elves are already preparing to help the Leduc Santa's Helpers team deliver the most amazing Christmas hampers yet!"
We believe every child should have a smile on their face at Christmas!
Leduc Santa's Helpers 40 Years Helping Families
Our Mission: Leduc Santa's Helpers is a needs-based organization that provides toys for Leduc families with children.
Our Vision: Every family regardless of personal circumstance has a Merry Christmas.
Core Values Intended
Giving – we provide opportunities for businesses and individuals to donate their time, energy, money and resources.
Respecting – we ensure that everyone – children, families, volunteers and staff – are respected, valued and treated fairly.
Helping – we provide assistance in a manner that maintains the privacy and dignity of the families we serve.
Our History
Santa's Helpers Auction started in 1983 with Earl & Julie Logan along with their good friends Duane & Sylvia Rowles as a little event among friends to help raise money to buys toys for kids at Christmas. With the immense generosity from the citizens of Leduc this little event has grown into a full live auction with cash raffles, mini raffles and other prizes. The auction is our main fundraising event and without it Leduc Santa's Helpers would not be able to provide these much needed hampers to our community at Christmas.
Announcements
If you would like to make a donation to the Christmas Hampers please visit our Make a Donation page for more information.
If you would like to make a monetary donation to help us purchase the toys for our hampers please visit:
OR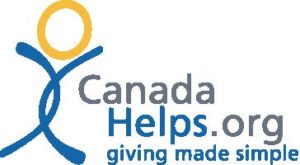 Jason Schmidt – President
Bonnie Baker – Vice President
Cindy Wiebe – Treasurer
Sarah Brown – Secretary
Robert Logan- Director
Lori Logan – Director
Dean Logan – Director
Kristin Larson – Director
Taylor Wawrinchuk – Director