It's not how much we give but how much love we put into giving.
― Mother Teresa
Hamper Donations
From November 12 – December 14, 2020 donations can be dropped off at various locations in the City of Leduc. Look for our Santa's Helpers donation boxes all over Leduc.
Gift Suggestions
We provide toys for children from infants to 17 years of age. A great resource when deciding what to donate is using the age recommendations on toys, or ask your children what the popular toys are this year. The play value of a toy is very important. This means that regardless of cost, a toy can be interactive and provide a child with hours of entertainment. Some suggestions for different age categories:
Newborn to 2 years
Clothes, pajamas, teething toys, learning toys, play mats and other age appropriate toys.
Ages 3-12
Clothes, pajamas, books, arts kits, craft kits, and age appropriate toys.
Ages 13 –17
Pajamas, books, Hoodies (very popular), Socks, Travel packs , Male/Female Wallets, Perfume/Bath/ Body Packs, Teen Packs, Make up kits, Curling irons, Blow dryers, Electric Shaver, Grooming items, Watches, Sports items (basketballs, Soccer balls, etc.), Teen board games, Models, Books, Art/Drawing kits, Craft Kits, Drones, Headphones, Teens m/f gift cards, iTunes Cards.
NEW/UNUSED ITEMS ONLY PLEASE
Donate Auction Items
Due to the COVID-19 restrictions we have determined that the 2020 Annual Live Auction will not be possible. 
Planning for 2021 has begun – Reserve the Date!  December 4, 2021
We generally send out a request to the citizens and businesses of Leduc looking for New/Unused items that can be included in our auction, however as this event has been cancelled for this year we are asking that anyone wishing to make a donation help us by donating items or money that can help us build the Christmas Hampers.  Check out the donation box locations here and the items we usually run short on are listed above.
NEW/UNUSED ITEMS ONLY PLEASE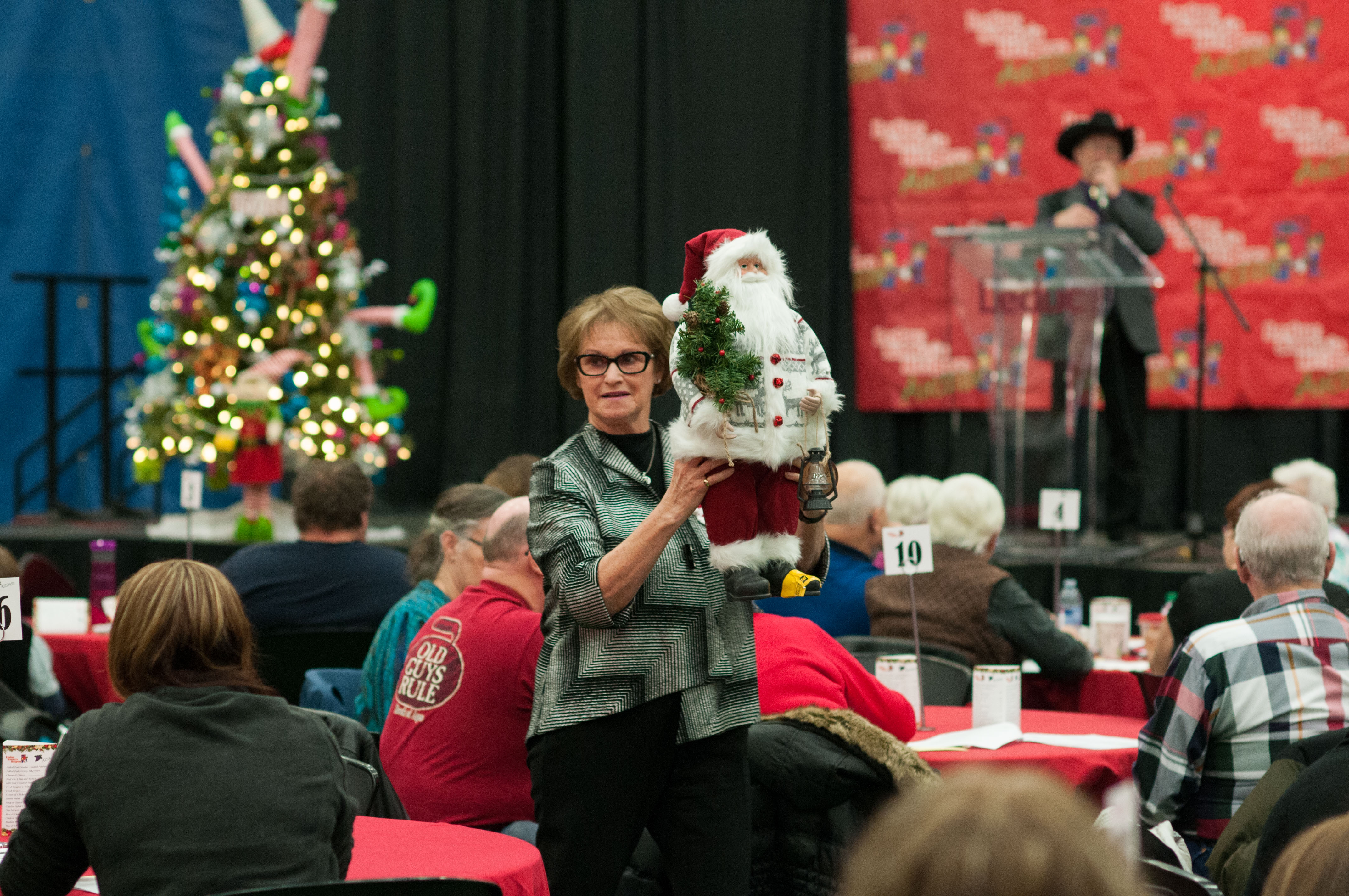 Monetary Donations
All Monetary donations are greatly appreciated, money we receive from our fundraising and donations goes towards the purchase of all the food that is included with our Christmas Hampers.

Donations can be made online through PayPal Giving Fund Canada

Or Donations can be made online through CanadaHelps.org
Monetary Donations may also be mailed to:
Leduc Santa's Helpers Society
PO Box 5521, STN Main
Leduc, Alberta
T9E 2A1
Please do not send cash in the mail.
Charitable donation receipts provided for amounts of $10 and higher.
CHARITABLE REG #87644 9075 RR001